This post is sponsored by Hasbro, but all opinions are my own!
When it comes to active play on the weekends, nobody does it like NERF Blasters, and today I want to share a blaster we found the NERF Mach-100, at Walmart.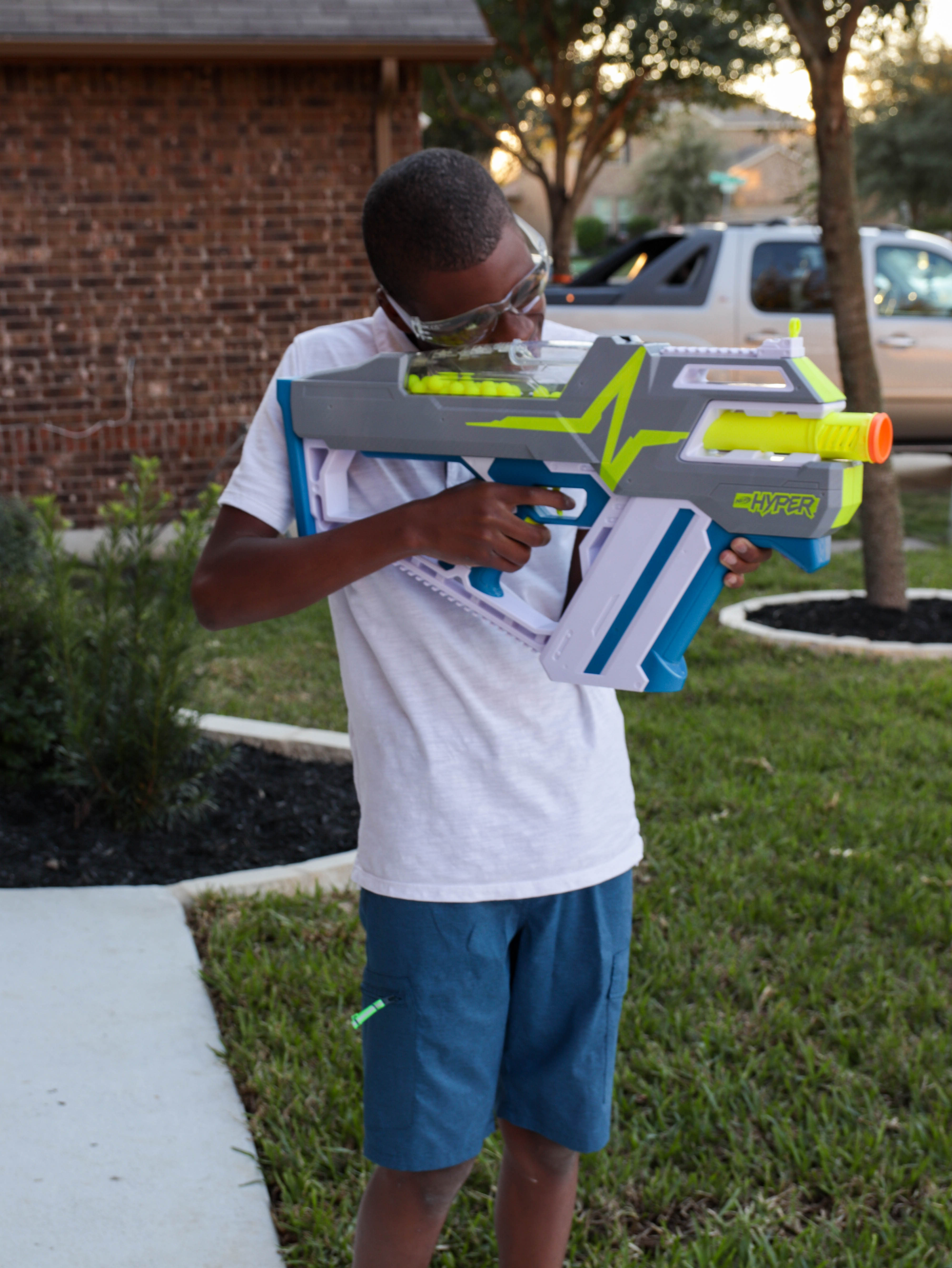 In my son's lifetime, there has always been a toy that's on his Christmas and Birthday lists, and that's NERF blasters, and for good reason.
He's always wanted to try the newest blasters and typically chase his sisters around the house with them, but since he's gotten a little older in age, it's been a great way for he and my husband to bond over the weekend and the blasters usually keep them busy for hours on end.
Elijah loves the NERF Mach-100 which is completely motorized and blasts its darts for longer distances making it easier for him to escape from his dad when they're playing.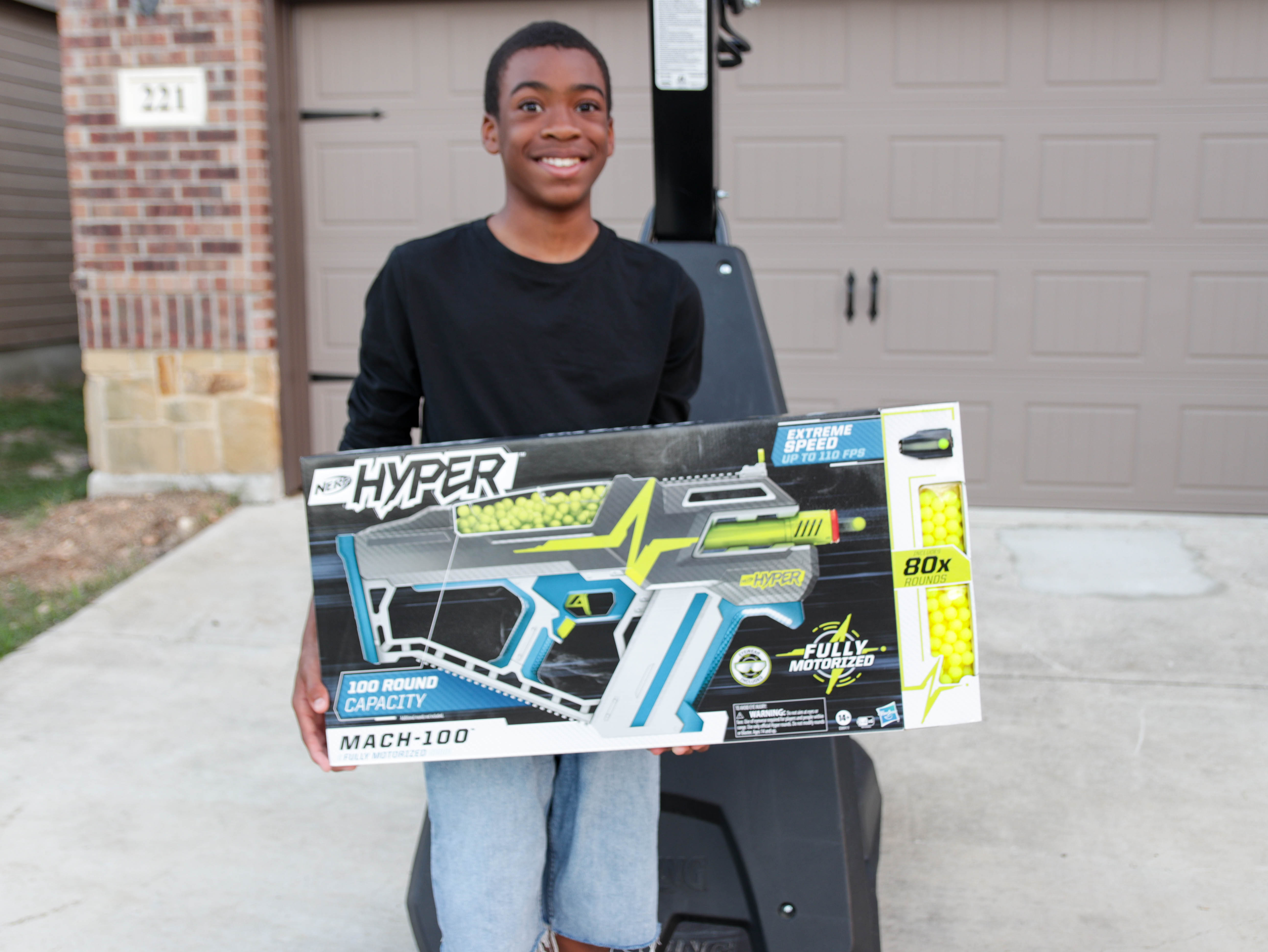 I don't know about your husband, but mine shows no mercy to our 14-year-old son, and my baby knows it so he wanted a blaster that would help him get more darts out, in a quicker amount of time from a further distance away so he could stay light on his feet and avoid his dad's darts at all costs, lol.
The NERF Mach-100 allows you to hold up to 100 darts and blasts the darts up to 110 feet away within minutes.  It's completely motorized and battery operated (batteries not included) which makes it even more fun because you can hear the blaster revving up to blast off, adding more fun to the game.
Light enough to make active play fun and easy, and quick enough to make my 14-year-old feel like he's overcoming defeat, both blasters kept them entertained for hours well into the evening.
Remember to wear safety glasses or sunglasses to protect your eyes (not included)!
If you're a mom with active kids looking for something to keep them busy so you can sneak in some me-time, because that's exactly what I did, I highly recommend you head over to Walmart and check out this NERF blaster!
You'll love the time and they'll love the play! SW