AD This blog post is sponsored by Hasbro but all opinions are my own.
When it comes to Family Game Night and Monopoly our family pretty much has it down, lol, which is why I was so excited when I saw the new Monopoly – At Home Reality board game exclusively at Walmart.
When I saw it I had to have it because I knew it would be a great way to keep the kids entertained when we're stuck at home, but also give them a new way to play Monopoly with all of the fun quirks they've added to the game.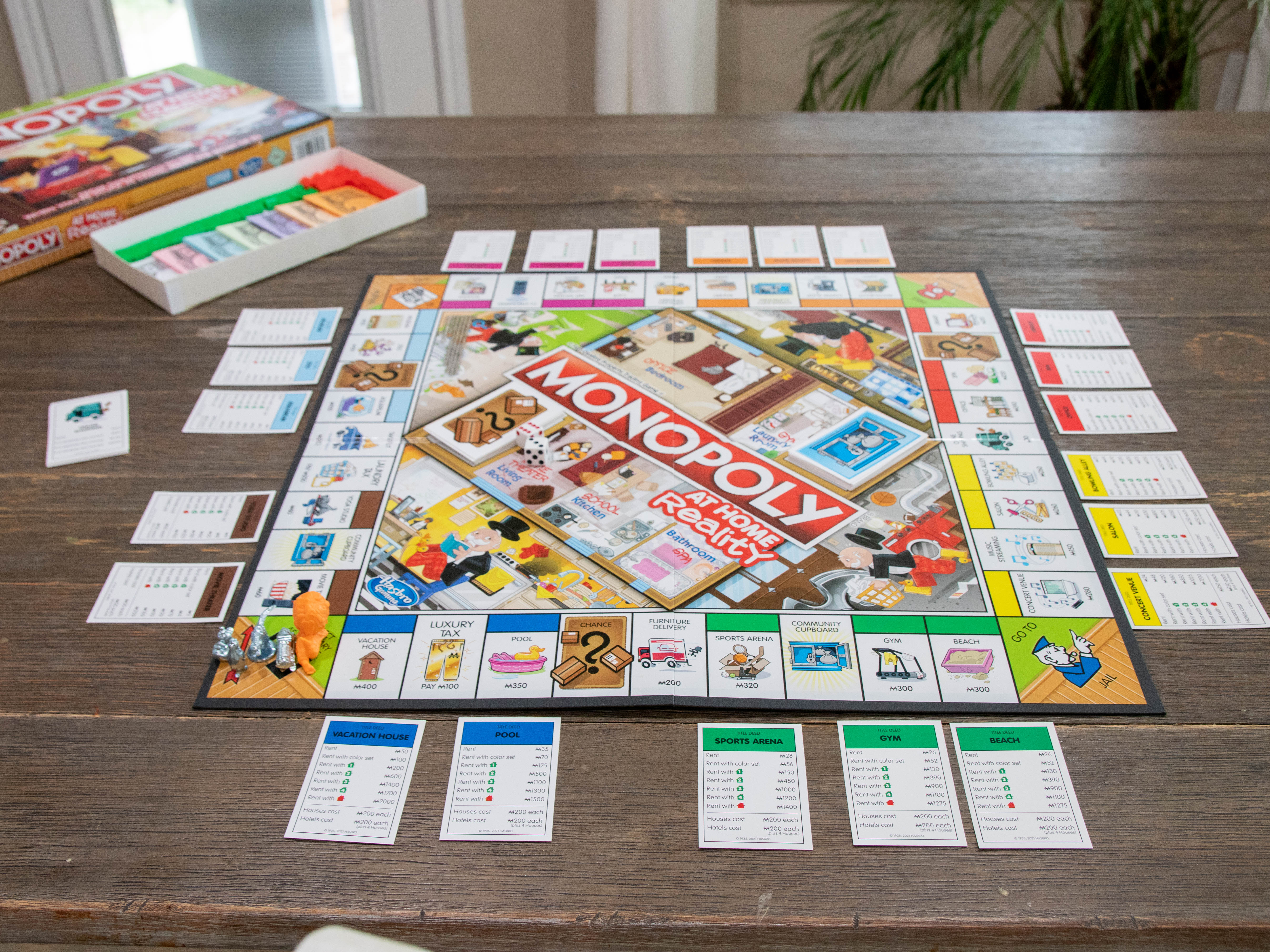 So one of the first things you'll notice is this game isn't about traditional real estate, it's centered around our new way of living currently.
Instead of properties, you can buy businesses like Yoga studios, Gyms, Sports Arenas, and vacation homes, and the real kicker is you've got a new piece landing on the board that moves every time you move called the screaming child, lol.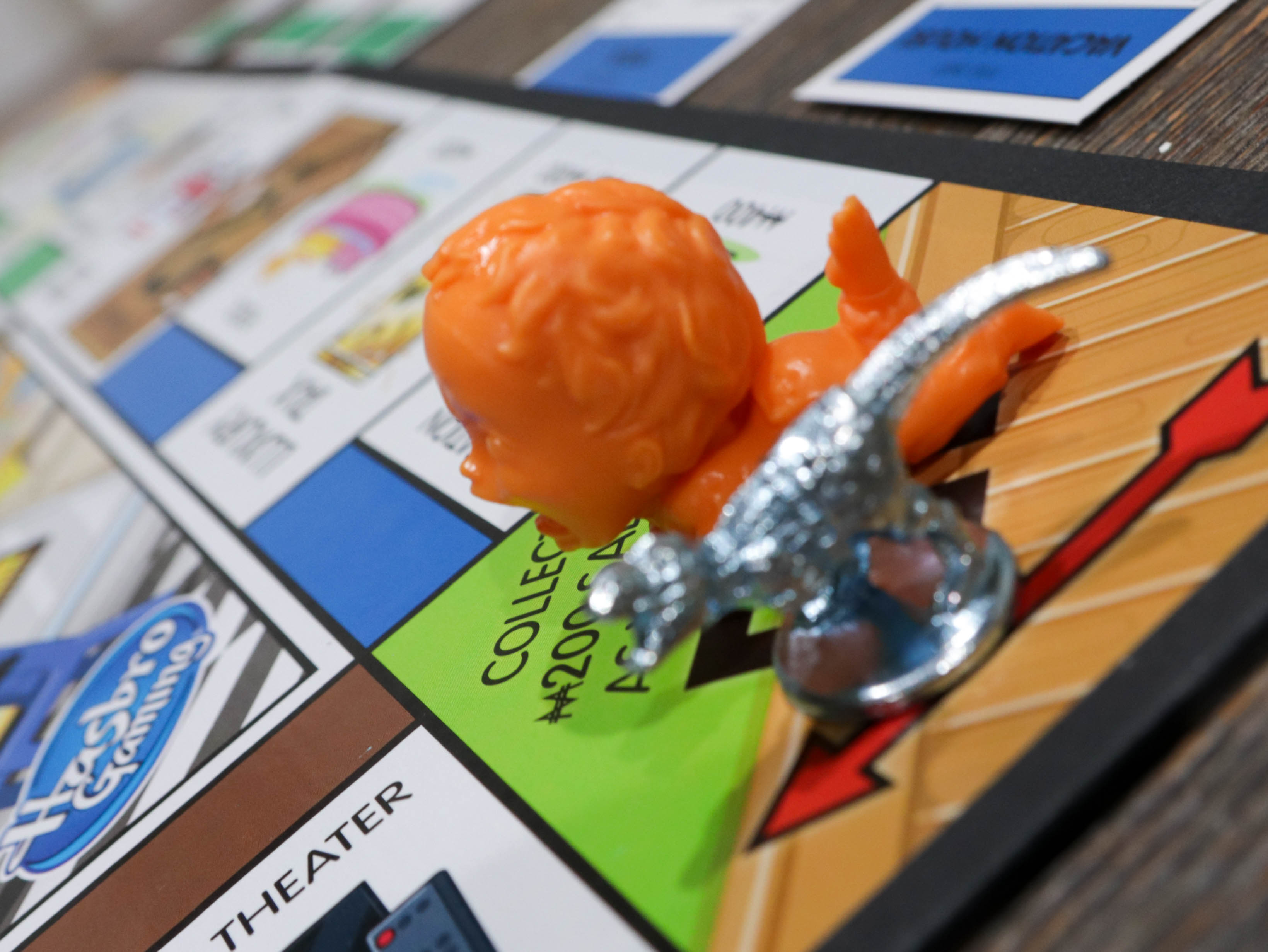 Sound familiar.
So you'll notice when you grab the game that the dice come in two different colors, red and black.  When a player rolls, the regular piece will move the total amount rolled on the dice, but the screaming child only moves the number of spaces that are indicated on the red dice.
Now this child doesn't follow any of the rules, so if it happens to land on Chance or Community it won't pull, but you'll still pull one of those cards per usual.
You can also be charged to entertain the child, something to the tune of $50 if it lands where you are, but if you land where the screaming child is already you can actually pay to get away, lol.
Hilarious.
Another fun feature the kids loved was the social distancing piece.
You can't land on the same land that another player is on, if you do, you'll have to move up a spot, and lord help you if the screaming child is there waiting on you.
You've got Chance and Community Cards calling you out on the real-life stuff that happens at home, like your cat being more productive than you are, or you wanting to run and hide as far as you can from these kids and their doggone TikTok dances.
There is so much I could say about the fun we had playing with the kids on this one, but you'll have to run to Walmart to grab it yourself.Your kids will definitely love it because it speaks to everything they know in their life today and you'll get a good kick out of just how real this new 
At Home Reality
 game really is.