This post is sponsored by Poise but all opinions are my own.
Hey mama, can we talk about our bodies returning to normal after childbirth for just a minute?
I've had 4 children, and each experience has been different, but the one thing that remained the same was my body taking its time to return to a normal cycle afterward. It's one of the things I wish I would've known as a new mother to help me cope once I got home.
For my new mommies, let's chat.
Childbirth is a beautiful experience, but it can absolutely take a toll on your body, and one of the areas that you don't realize get's affected is your bladder and your menstrual cycle.
Think about it, you've carried a baby for 9 months, push it out or even have it removed surgically, that's trauma, lol, and your body needs time to heal.
Part of that healing sometimes throws your body into things that you may not have experienced before like incontinence, extended bleeding to heal, or longer and irregular periods. It's important that during this time you have a product you can rely on to help you feel more comfortable, so you can focus on the new job at hand which is caring for your newborn baby.
And if I can be completely honest, your body could possibly deal with these types of things long after childbirth so it's always nice when you can have a product to go through every stage of healing, which is why I trust Poise products.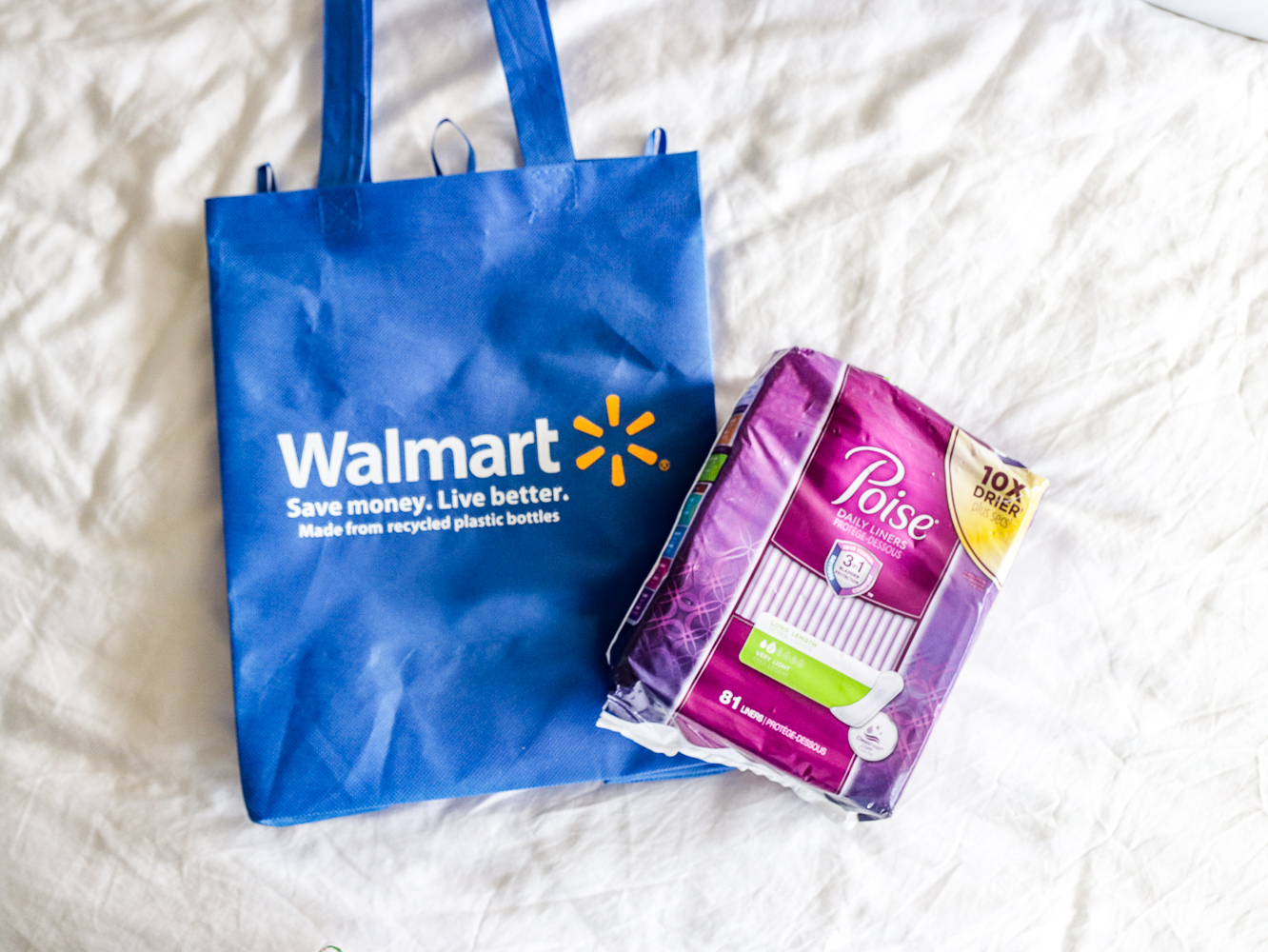 I still use the panty liners, but they have a number of products to help with your postpartum needs with multiple levels of absorbency, all designed to give you the ultimate level of protection and security while you're nurturing your new baby.
Poise helps you to stay and feel dry for up to 12 hours, which is amazing because well we've got plenty to do with that time, and they provide an amazing level of comfort! No bunching!
We're already super uncomfortable, anything that helps with easing our comfort level is a plus, and Poise will help!
Let's face it, having a menstrual cycle is already not one of our favorite moments in life, but when we know we have a pad or product that can help give us the peace of mind we need it sure does make it a lot easier to cope with.
There are so many things that come with healing your body after childbirth, and some aren't addressed enough! I hope this post provides a little bit of insight into what you can expect once you deliver, and gives you a product you can trust!
The best part about it is Poise products aren't hard to find friends, Walmart has you covered! You can stock up on each level of absorbency you need – from very light to maximum!
Have questions, feel free to leave them below in the comments.
I've been around the block a time or two and would love to help you in the best way I know-how.